When I stepped off the bus in a town called Montecarlo in Argentina, I knew I was totally out of my element. But I was more than happy to be there.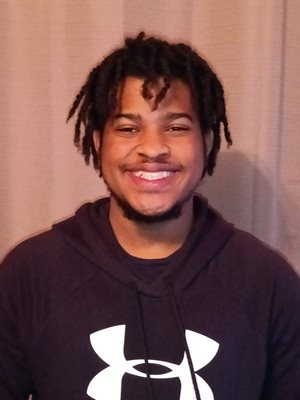 Though it was June in Montecarlo, it was for that region mid winter. I expected to be cold but to my surprise it felt like a spring day . I looked around and the first thing I saw were roads made of red cobblestone and chickens running around in them. This was nothing like where I came from 5,000 miles away — St. Louis and St. Louis County where I had lived all of my 18 years. This was a two-month trip I had been planning and dreaming about for two years, one that was interrupted and disrupted by COVID and bureaucratic paperwork challenges that because of my special circumstances required a lot of patience and a lot of people to resolve. 
My journey began with Pianos for People, a non-for-profit organization focused on increasing access to music. I was a part of PFP for a few years. During this time, I played a couple of big fundraisers and met James "Mr. B." Butler. While Mr. B worked with PFP, he also collaborated with another organization called Quest. Quest is a program affiliated with AFS, an organization that operates student cultural exchange programs worldwide. Quest, based in St. Louis, is focused on creating equity in opportunities for young people like myself.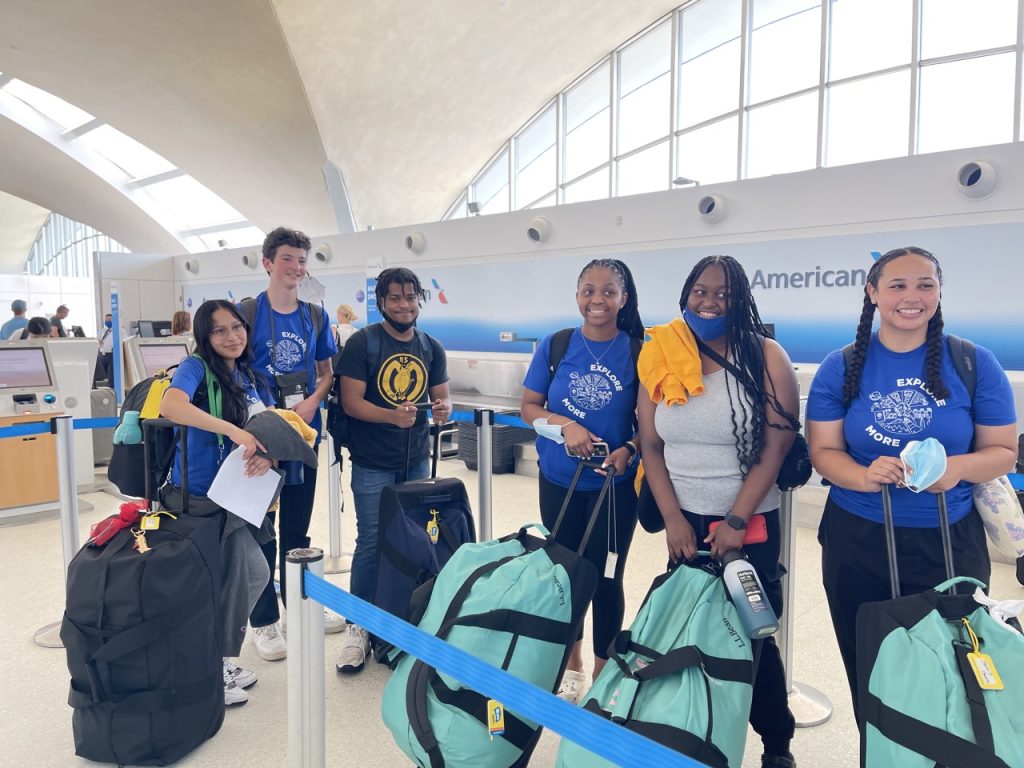 As you might assume, participating in a foreign exchange program requires a lot of money and a lot of paperwork. Thanks to PFP, AFS and Quest, I barely had to pay anything out of pocket. Without them, I would not have been able to buy the plane tickets without bankrupting my family, let alone pay for the whole trip.
Actually, the paperwork was far more difficult for me. To participate in AFS, we must have written consent from both living parents. This was impossible for me. I am like a lot of people in black communities who aren't in contact or have never met one of their parents. Mr. B and I spent months trying to contact my mother without success. In the past, students have been denied acceptance in situations similar to this due to AFS being legally liable for the minor leaving the country. Luckily, I was able to submit all needed information after sending in a letter to AFS describing my predicament.With that resolved, there were more issues, the COVID-19 pandemic meant scratching foreign travel in 2021. I also had to switch from my original destination country, Colombia due to ongoing political tension in that region.
Finally, I was off to Argentina, my first journey to a foreign country. I arrived in Buenos Aires with 5 other Quest students. Later that day, I took a 15-hour bus ride North to the home of my host family. 
I was met at the bus stop by the Reyes: Anahi (mom), Juanjo (father), Mati (13 year old brother), and Tobi (11 year old brother).
Immediately, I noticed a giant language barrier. Only Anahi knew English because she does computer engineering for American clients. I had taken many years of Spanish before going to Argentina, but I still could not understand a word anyone was saying. An Italian exchange student, Consuelo, also welcomed me that day, which made me feel worse about my Spanish because she spoke three languages and I, the only American, was still unable to audibly understand my second. Over time my Spanish did get better, fortunately for me. Now I am pretty much bilingual, which is something I really was only able to achieve due to the immersion I experienced on this trip. 
My first day during lunch, I met all of Juanjo's side of the family that lived near the Misiones province where Montecarlo is situated. Lunches and dinners with extended family are more common than I am accustomed to. They usually happen multiple times a week.
Needless to say, I was not very talkative at the dinner table seeing as I could barely make out the conversations' subject matter. However, I did understand when Juanjo told me, "Comemos Mucho" (We eat a lot.) That statement was 100 percent true and was almost one of my favorite parts of the trip. I tried everything from empanadas to mondongo (cow's stomach). 
Though I ate a lot, I also found an appetite for soccer.
Juanjo is a lawyer and the president of a futbol club called 'Huracan', and it is clear which job he loves more. Soccer is by far the biggest sport in the world, and definitely in Argentina. I remember spending nearly six hours watching my brothers' games and then more games after those with my family.
Before the trip, I had not been all that interested in soccer. That disappointed Juanjo, though he didn't want to show to what extent. Over time, the sport grew on me to the point where I skipped class one day to go to our school tournament.
I went to EPET-15, a public technical high school in Pt. Piray, Misiones. School in Argentina, for me especially, was like day and night compared to my high school, McKinley Classical Leadership Academy, a magnet school in south St. Louis for gifted and talented students.
The biggest and probably most difficult difference was the lectures in Spanish. I did not understand a single Law lecture for the first month. Luckily, I sat next to an aspiring English teacher, Pilar, who was the only fluent English speaker besides EPET's English teacher. Without Pilar's notes, I probably would have failed to turn in any of my assignments.
On the bright side, it wasn't hard to attract the interest of my classmates. I was probably the only Black person in the province, and I was visibly American. I couldn't help turning heads everywhere I went. On the outside it seems like being the most popular kid in school and town would be every teenager's dream, but popularity comes with unforeseen consequences as well. For example, at first, I would get headaches from the amount of conversations I had to have with people in Spanish. In addition, everything I did or said was automatically shared with every person in EPET.
Despite the lack of privacy, my time in EPET and Argentina is very important to me and was one of the best parts of my life. I am very thankful for all the help I received for this trip and for all the memories I got to make. Sometimes, it is still hard to believe the amount of friends I have and regularly talk to that live in another hemisphere and the fact that I got to live in another country for so long especially given my background. I hope Quest and PFP are able to send more students like me in the future and that someday I might be able to return to Argentina, but without the homework this time.