On October 12,
journalists from across St. Louis and people who believe in the importance of their work came together to celebrate the launch of the River City Journalism Fund. Board Member Evita Caldwell, interim Board Chair Richard Weiss and Executive Director Sarah Fenske shared about the initiative's roots in the Before Ferguson Beyond Ferguson nonprofit — and how that organization's efforts to tell the stories of underrepresented communities in St. Louis led to this new fund, and a broader mandate to support local journalism and tell the stories of greater St. Louis in all its complexity.
In addition to supporters of local journalism from across the region, we were thrilled to welcome writers and editors from the St. Louis Post-Dispatch, the Riverfront Times, St. Louis Magazine, Sauce Magazine, the Missouri Independent, the Jewish Light, the Nine Network, KMOX, KTRS and St. Louis Public Radio. We believe that when we work together, we truly can create journalism for a greater St. Louis.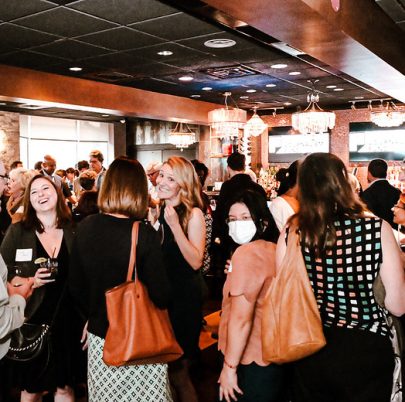 We are eager to connect with others who believe in the power of local journalism and want to make a difference in St. Louis. Please contact Sarah Fenske at [email protected] if you're interested in hearing more — or helping connect us with any individual or group who might want to learn more about these efforts.