This story — the second in a series — was produced in partnership with the Pulitzer Center and is part of Before Ferguson Beyond Ferguson's 63106 Project. A team of journalists have been following families in the ZIP code during the time of COVID. A study has shown it has the most problematic social determinants of health in the region.
---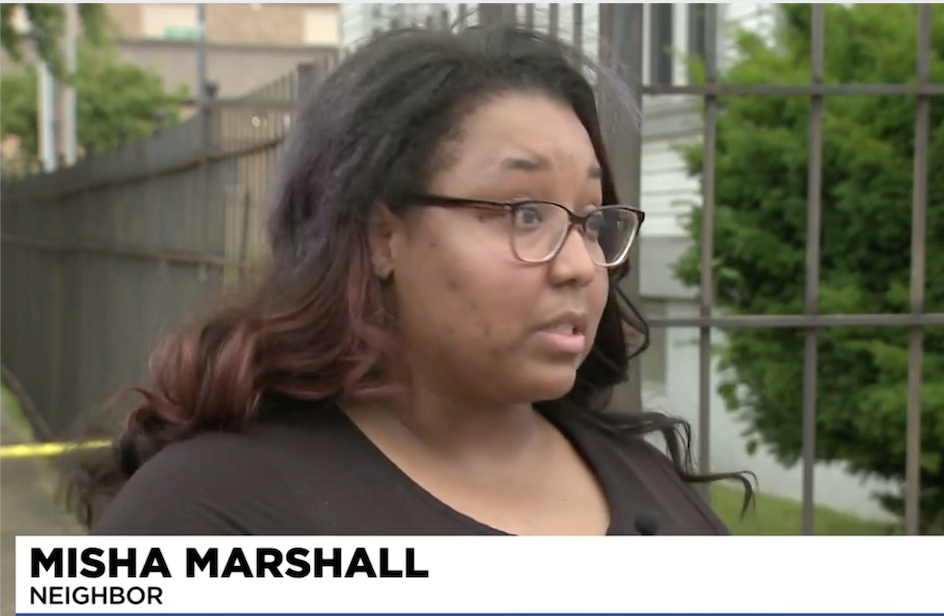 By Leyla Fern King
Misha Marshall finds a body on the street near her home. She prays he is still alive.
On a late spring Sunday like any other, Misha had driven home from the grocery store. Oddly, this time, Misha found that her typical route home was blocked with emergency vehicles. A resident of downtown's Columbus Square neighborhood, Misha took a different route.
"Never in a million years would I have thought that when I got closer that someone had been shot," she said. "And then I'm thinking, well maybe it wasn't a bad shooting. Maybe he'll be OK.
"And then I got to the house, went in and then I went back outside because I wanted to know what happened. And the police were just taping the crime scene off. And, I said, 'Well, what happened? Is he OK? Are they working on him? And, they were like, 'Well we don't know.' But this person was not moving."
Soon enough, it was apparent that the individual had died, and Misha found herself expressing her anguish to a reporter from KMOV. "Why is this happening?" Misha asks the reporter. "Why is this happening in broad daylight? Why is this happening in my neighborhood?"
For the KMOV news crew, it was a compelling sound bite and few seconds of video to go along with the images of the crime scene. A report would go on to recount the shootings of eight individuals — nearly all of them teenagers — on the weekend of June 5-6 in St. Louis.
(As it turned out, the victim Misha saw was William Neering, age 37.)
Crime is not a novelty in the Columbus Square neighborhood. Columbus Square is bounded by Cass Avenue to the north, I-70 to the east, Tucker and N. 13th Streets to the west and Cole Street to the south. In the first half of 2021, police recorded four murders and 25 aggravated assaults, in a community with 2,000 residents.
And yet, to Misha, 38, and her family — which includes her younger sister, Maya, her two children Jacobi and Maleah, and her parents, John and Cathy Marshall — this summer's crime wave came as a shock. The Marshalls have lived in Columbus Square for more than two decades since Misha was in high school. John and Cathy are among the few residents in the neighborhood who own their own home.