By Erika Whitfield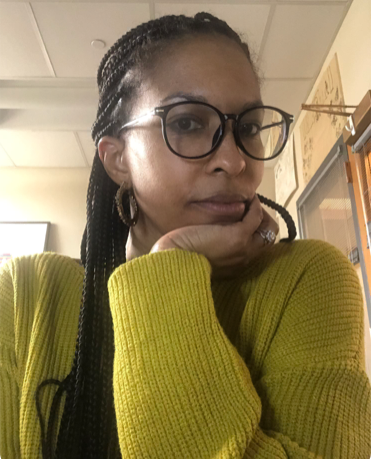 Covid ignited uncertainty for schools across the region, including the archdiocesan school where I once taught, Christ Light of the Nations (CLN). Our small school community in north St. Louis County had persevered through the fourth quarter of school online. By May 2020, we were looking ahead to fall and the challenges we would face. We gathered for an all staff meeting in our small school cafeteria that also served as our school's gym and Wednesday mass sanctuary. That's where we learned that CLN was closing for good.
More closings would follow, particularly in North County. Like a domino effect one school after another closed for a variety of reasons be it funding or waning enrollment. As the Post-Dispatch reported recently, elementary school enrollment has fallen from more than 40,000 in 2000 to 20,000 this year.
The empty shells of former schools are piling up. This is an open wound that refuses to heal.
Now the Archdiocese of St. Louis is working on a massive reorganization putting more schools in jeopardy. Church officials told the St. Louis Post-Dispatch every parish and school will be affected in some way.
Catholic education has played a vital part of my life from preschool through twelfth grade. During my formative years, I attended Bishop Healy Elementary School at 2727 North Kingshighway named after James Augustine Healy, the first African-American bishop of the Roman Catholic Church. I then attended public school in sixth grade after making the case to my mother that she could save thousands of dollars in tuition costs. But such was the pull of a Catholic education that I returned to Bishop Healy for my seventh and eighth grade years.
It was in that community where I played and attended classes with mostly the same people from ages six to 14. It was in that neighborhood where I walked to friends' houses and frequented the Northland Market for snacks, played basketball, and attended games on Saturdays just across the street at a place we called Bradley Center. It was at that school where my teachers celebrated Black people and Black culture.
It was at that school where I read I Know Why the Caged Bird Sings by Maya Angelou. It was at that school where we attended a field trip to view the 1992 release of the movie Malcolm X. It was at that school where I learned about Black cowboys like Nat Love and Bill Pickett.
It was at that school where the Black History Bowl was a major event. Groups of students competed for bragging rights on their knowledge of Black history.
It was at that school where we recited an African-American Pledge immediately following the Pledge of Allegiance.
With our hearts centered on our heritage,
and our minds focused on our future,
we are African-Americans strong and proud.
My Catholic education instilled in me the desire to become a teacher. All students deserve to be taught by qualified teachers who value their identity and culture while challenging them to excel academically be it Catholic, private, public, or otherwise. I wanted to be that educator.
When the Archdiocese closed Bishop Healy, it combined it with other parish schools to create what is now known as St. Louis Catholic Academy. It is the only archdiocesan grade school north of Delmar Boulevard. Healy's white stone building now serves as Covenant House, emergency housing for young people ages 16-21.
I felt so fortunate in getting my education at Bishop Healy that I wanted a similar experience for my children. When it was time for my daughter to attend grade school in 2012, I researched all the Catholic schools near my home. After touring Christ Light of the Nations, at 1650 Redman Avenue in north St. Louis County, I was sold. The school was close to my home. Class sizes were small. The student population was mostly African-American. Character education was prioritized. The teachers led with love. My son started in 2018 and to make it all the better, I moved from St. Louis Public Schools to teach at CLN that fall as well.
Even so, CLN was not Bishop Healy. It did not provide that nuanced attention to Black culture. I was just one of two Black teachers at CLN. All students benefit from Black teachers. Black students especially benefit from Black teachers when most of their teachers are white.
Meanwhile the student population across the region was changing. According to a 2019 article published in the St. Louis Review, the percentage of white students in the Federation of Catholic Schools for North St. Louis County was declining, while the percentage of black and brown students was increasing. To its credit, the Archdiocese began prioritizing diversity and inclusion training for teachers and staff. Dr. Alice Prince came aboard as diversity and inclusion coordinator for Federation schools. She led impassioned open and direct conversations, weathered push back from teachers, and pressed forward.
Over the next two years, our staff engaged in book studies reading Help for Billy by Heather T. Forbes, a guide to help traumatized children. We reflected on our own practice. We attended conferences to examine new approaches. The work was happening. Then, suddenly it wasn't. There was Covid. There were school closures. We learned in real time with the rest of the region that all of our hard work for our students was for naught.
Covid may have been the perfect storm of events, a fast track to the inevitable. Our community is now dotted with hollow shells that remind us that our archdiocese no longer seems capable of educating its most vulnerable children.
Erika D. Whitfield is a language arts educator, writer and social justice advocate. She began her teaching career in 2012 at Gateway Middle School, before moving on to Christ Light of Nations. Erika is currently teaching in the Clayton school district and serves as a board member for Before Ferguson Beyond Ferguson, our non-profit racial equity storytelling project.