In a refreshing, candid and inspirational memoir, Randy Sanderson tells how he rose from humble beginnings in north St. Louis to become a pioneering executive, entrepreneur, and community leader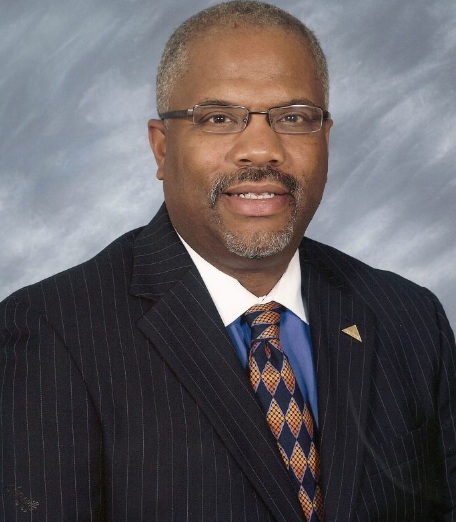 Randy Sanderson calls himself The Only. Born and raised in north St Louis, he climbed the corporate ladder at two Fortune 500 companies and went on to reinvent himself as an entrepreneur, community leader and philanthropist. On many occasions throughout his professional career, he was the ONLY Black in the boardroom, at a civic event or social occasion.
In his memoir. The ONLY: Success in Unexpected Places – Sanderson, 67, describes how he hurtled the obstacles that American life puts in the way of talented and ambitious Black men to forge a successful career and fulfilling family life. 
Richard H. Weiss met Sanderson in 2016 while working on a memoir with Martin L. Mathews, co-founder of the Mathews-Dicky Boys' & Girls' Club. A year ago, Sanderson asked Weiss to edit his memoir. Here is a transcript of a recent discussion the two conducted as Sanderson prepares to debut his book at a book signing from 5-7 p.m. September 1, at the Mathews-Dickey club, 4245 North Kingshighway Boulevard.
Q: You have produced a strikingly candid narrative, sharing the mistakes you made and several setbacks that threatened your livelihood and well-being. Along with so much success, readers also learn that you have been fired, sued and prosecuted. What made you want to write this book?
A: Over the years many of my friends and colleagues have heard various bits and pieces of my journey and have suggested that I write a book. I dismissed these suggestions or laughed them off. During COVID, I found myself reflecting on my life's journey, more than just my career. I have come to the realization that most of my success has come from my humble upbringing and life lessons.
Q: Readers will learn that you were not at first a top drawer scholar, maybe not even all that ambitious. But you caught fire. Describe a pivotal moment that made that happen.
A: That pivotal moment came in my junior year of high school when I learned that my grandfather led an effort to build a one room school in Batesville Mississippi so that my mother had a place to learn. I decided that the in crowd was on a trip to nowhere and I needed to get my act together
Q: You mention Martin Mathews and Reginald Dickson as important people in your life. How did they influence you?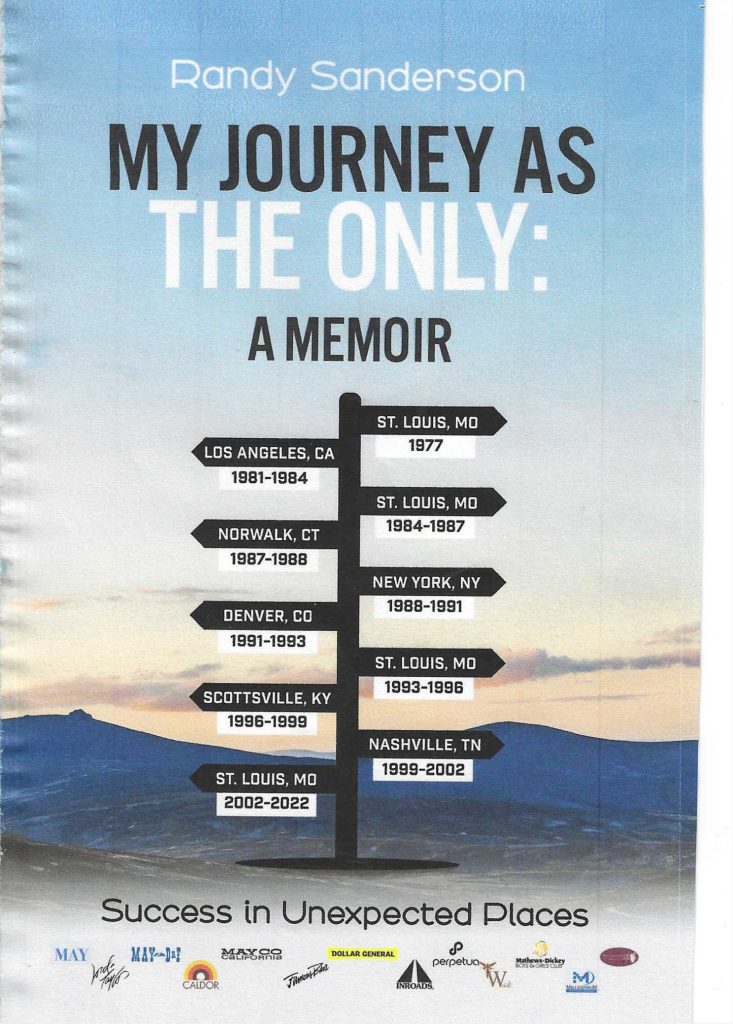 A: I learned the 3 Rs (Respect, Restraint and Responsibility) in the Earn and Learn Program that Mr. Mathews started in the '60's at Mathews-Dickey. Throughout my life I have applied these simple principles in my everyday life. Reginald Dickson has been a mentor and a surrogate father to me for over 50 years. He was the first managing director of INROADS St Louis, which provided internships and mentoring for minority students at major corporations. I will be forever indebted to Reginald and INROADS for preparing me for success in corporate America and in the community.
Q: You write with unequivocal pride about your wife, Toni, and son, Derek. They are compelling characters in your book. Describe each in a sentence or two.
A: I am thankful that my wife Toni has been the supportive spouse. In the first 18 years of our marriage we moved seven times. She willingly put her career aspirations on hold to follow my career and to be the stay at home mom to Derek while I was climbing the corporate ladder.
I am very proud of my one and ONLY son, Derek. I worked very hard to provide him the best education that money could buy and he has taken full advantage of his private school education. Today Derek is living his best life in Los Angeles and is a vice president at SMAC Entertainment, a company co-owned by Michael Strahan, Pro Football Hall of Famer and Good Morning America host.
Q: Let's say God gives you a do-over. What's one thing about your life that you might like to go back and change?
A: I would reevaluate who I consider a friend.
Q: What's your next chapter Randy Sanderson?
A: Enjoy semi-retired life in Florida, travel and continue to make a difference in the life of disadvantaged youth.